Refund Policy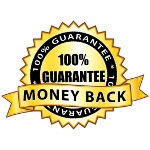 We offer our Web clients a money back guarantee if they are not completely satisfied with their purchase of the SUREpick Ratings.
Simply contact us at rickk@surepick.com.au within 7 days of you purchasing products from www.surepick.com.au.
SUREpick Ratings are produced by our experienced and successful team of professional analysts. We scrutinize over 500 races and over 5,000 dogs each week in a hugely manual and time consuming process involving tape watching, race analysis and future predictions. All of the data is complete and accurate.
We are confident that the job of finding winners will be made so much easier with the SUREpick advantage.
Your refund will be processed within 7 days of us receiving your email.